Since November of last year Strategic Planning Organizational Review (SPOR), together with leaders of other committees of the Presbytery, has been working on a plan to follow up on the Presbytery's current Five-Year Plan that was adopted in 2010. We had input from our General Presbyter, consultants from the Center for Parish Development (a missional church research and training organization), our Mission Coordinators, and our new Presbytery Coaches, Beverly and George Thompson.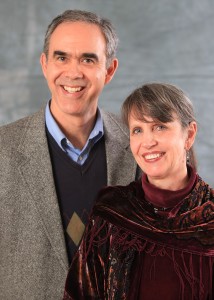 These conversations have led to a plan to conduct another series of listening sessions similar to those we held six years ago as part of the development of the current Five-Year Plan. The framework for these sessions will be a process known as Appreciative Inquiry.
(Read an Introduction to Appreciative Inquiry here.)
 The plan is for the recruitment and training of facilitators who will go to each session or congregation in pairs or who will gather 3-6 congregations in a central location. The conversations will focus on what is going well and where there is a sense of God's leading in the past that can inform the future of each congregation and of the Presbytery as a whole.
Our purpose in undertaking this process and in inviting each congregation across the Presbytery to take part in it is that as congregations reflect on and begin to imagine their call and mission, the Presbytery of Coastal Carolina will discern ways that it can structure itself and provide resources to further strengthen congregations in pursuit of God's mission.
We have received funds from a Presbytery Transformation Grant Proposal that the Presbytery Mission Cabinet has submitted to the Office of the General Assembly.
Plan:
1. The Presbytery will hold listening sessions in individual congregations or in clusters of 3-6 congregations (as determined by the Mission Coordinators). Those invited to the conversations
will be either members of the session of the church or representatives of the church selected by the session.
2. The conversations begin in May/June and run through mid-September. The scheduling of these meetings will be set up by the listening teams themselves with help from the Mission
Coordinators in each Community.
3.  A significant part of the October, 2014, Presbytery Meeting be dedicated to holding listening sessions in small groups around the information gathered from the Listening Sessions as a way of further testing the emerging values and dreams expressed by the various
congregations taking part in this process.
The reflections gathered there that day will become part of SPOR's conversation about framing a "Provocative Proposal" to bring to the March, 2015, Presbytery meeting that will guide how we shape our common life together.
LISTENING teams can use this link to report on the church visits:
www.presbycc.org/2014/lldreporting/